A historic and cherished saltbox home, circa 1850, that has been lovingly restored and sits among towering pine trees in the heart of Niagara-on-the-Lake.
The Pines is a unique four-bedroom, three-bathroom vacation home located in the Old Town district of Niagara-on-the-Lake. The home features a private heated pool with outside bar, private terrace off the Primary Suite, two gas fireplaces, high ceilings, hardwood floors, and an abundance of natural light. The Pines is a home full of character and completely equipped with many amenities, all within walking distance to historic Queen Street, the Niagara River and Lake Ontario.
We invite you to enjoy our home with family and friends. We offer it to guests who seek the comforts and privacy of vacationing in their own home and are looking for an authentic Niagara-on-the-Lake experience.
The Pines is the perfect place for celebrating special occasions and creating memories.
Explore our home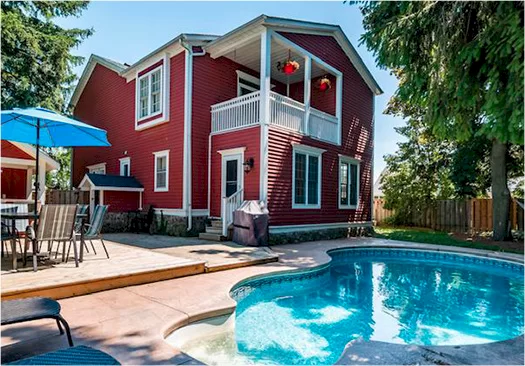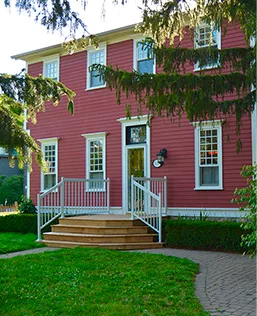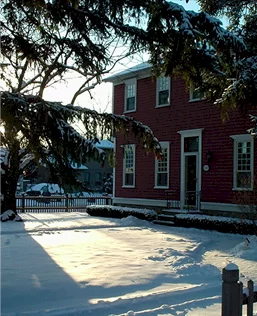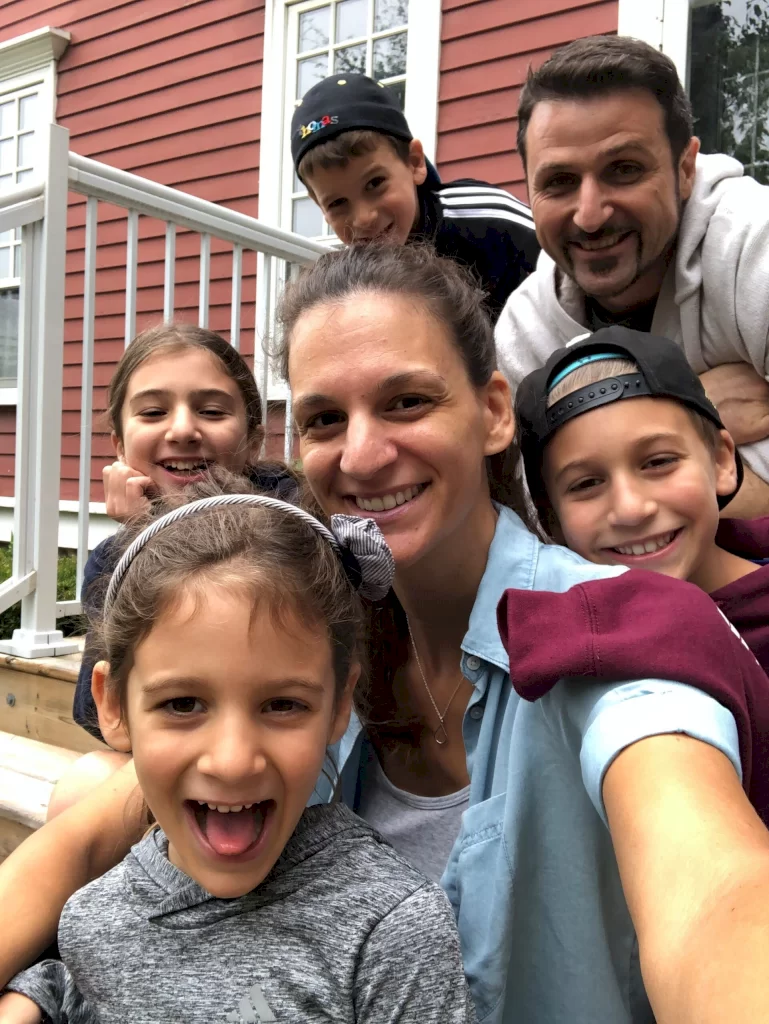 20 years ago Niagara-on-the-Lake was 'our place' for weekly walks, morning coffees, and evening date nights during our 5 years of studies at Brock University. It was here we would sit and talk about our future and family. We always wanted life to bring us back to where we first fell in love; Niagara-on-the Lake. It has always been a special place for us.
Over the years we took weekend trips to NOTL with our children where they got to experience the beauty and unique charm of the Niagara region. In 2020 we were fortunate to stay at The Pines. It was at this time it became evident the entire family had fallen in love with Canada's prettiest town. Upon learning The Pines was for sale, we knew it was a sign to plant our roots in Niagara-on-the-Lake forever and make it our home away from home. The previous owners have inspired us to continue their legacy and labour of love that they have created at the corner of Simcoe and Anne Street. We are excited to share this journey with you!
Nestled under the Niagara escarpment is a place where you can go to escape and enjoy the simple pleasures of life. This unique town provides a place where you can wander the flower lined streets filled with boutique shops and restaurants and enjoy the sounds of horse-drawn carriages. Beyond the heart of the town, the mighty Niagara River and Lake Ontario come together to create the most beautiful countryside, where you will be enticed to enjoy many vineyards and savour some of the best wines Canada has to offer. 
EXPLORE NOTL